The best AWARD 2023 – Behind the Scenes, the Making of the Innovations Award for Blechexpo/Schweisstec 2023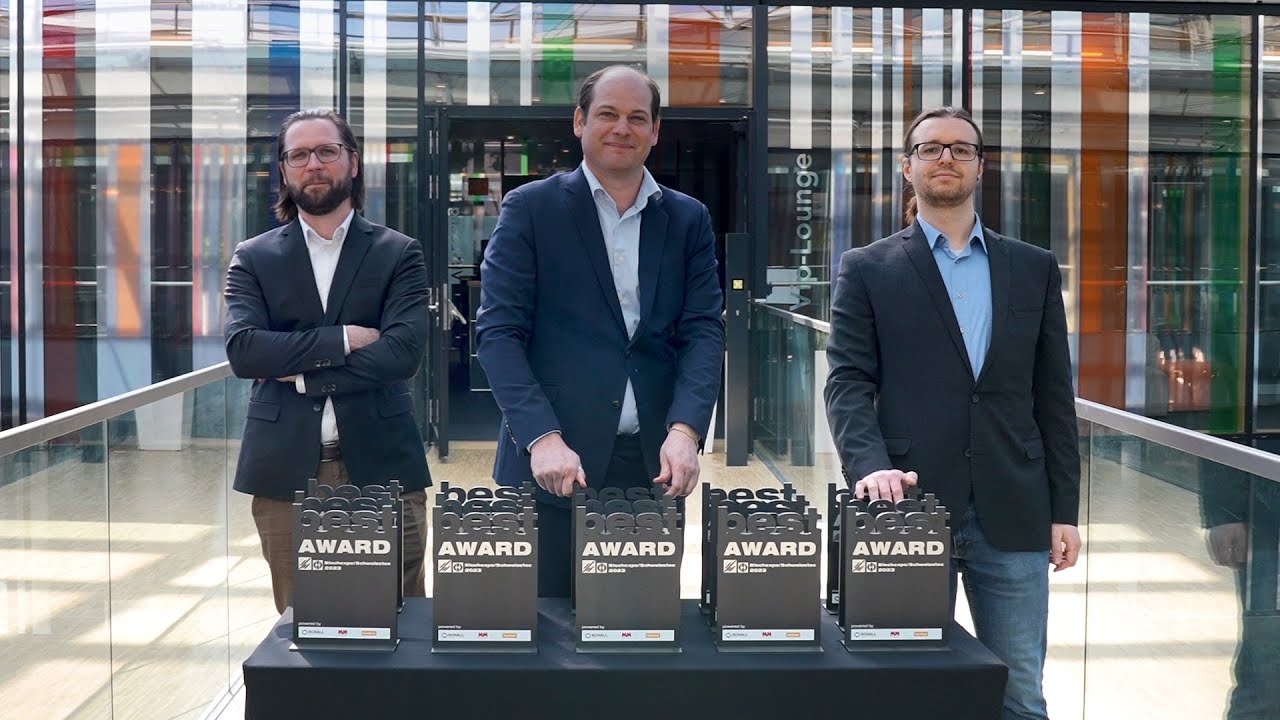 The suspense is mounting. Watch "Behind the Scenes" to find out how the unique, authentic and coveted best Award trophy is created. The Innovations Award for Blechexpo/Schweisstec 2023 is created directly in the heart of Baden-Württmberg. It's made in Germany for the international world of sheet metal working:
A plate made of hot-rolled raw steel with a thickness of 10 mm is inserted into the workpiece carrier. The original "best" emblem is laser-cut on a high precision, automated high-tech machine. The laser-cut edges of the letters and the body of the trophy are deburred. The stable base plate is also made of hot-rolled raw steel and is invisibly screwed to the surface of the trophy. The entire assembly is matt lacquered for corrosion and finger protection. Elegant lettering is then added.
Each trophy is unique because the original steel surface is left as is, thus expressing greatest appreciation for the innovative strength of the winners. From the industry sector for the industry sector.
Look forward to the best of the best! Be on hand at the festive awards ceremony on 7 November 2023, the first day of Blechexpo/Schweisstec in Stuttgart.
A renowned jury will select the most innovative products, solutions and digitalisation concepts during the run-up to the international trade fair for sheet metal working. The deadline for submissions is the 31st of July, 2023. The "best Award" is presented by trade journals blechnet and MM Maschinenmarkt in cooperation with Schall trade fair promoters as organisers of the unique Blechexpo/Schweisstec trade fair duo. Simply the BeSt.