Trade Fair Programme: Exhibitor Forum, Technical Presentations and Webcasts
Schweisstec cordially invites you to take part in the diverse, know-how-intensive technical presentations at the Schweisstec Forum by Schall and the exhibiting companies free of charge.
The Exhibitor Forum, which is held on all days of the fair and is free of charge for trade visitors, has been very popular for years. Top-class speakers from exhibiting companies report in alternating lectures on the theory and practice of modern, performance-oriented production and assembly automation.
The spectrum of lectures covers all relevant disciplines, from the suitability of special components for specific requirements to reports on experiences with the use of processes and flexible assembly systems.
07. November 2023
08. November 2023
09. November 2023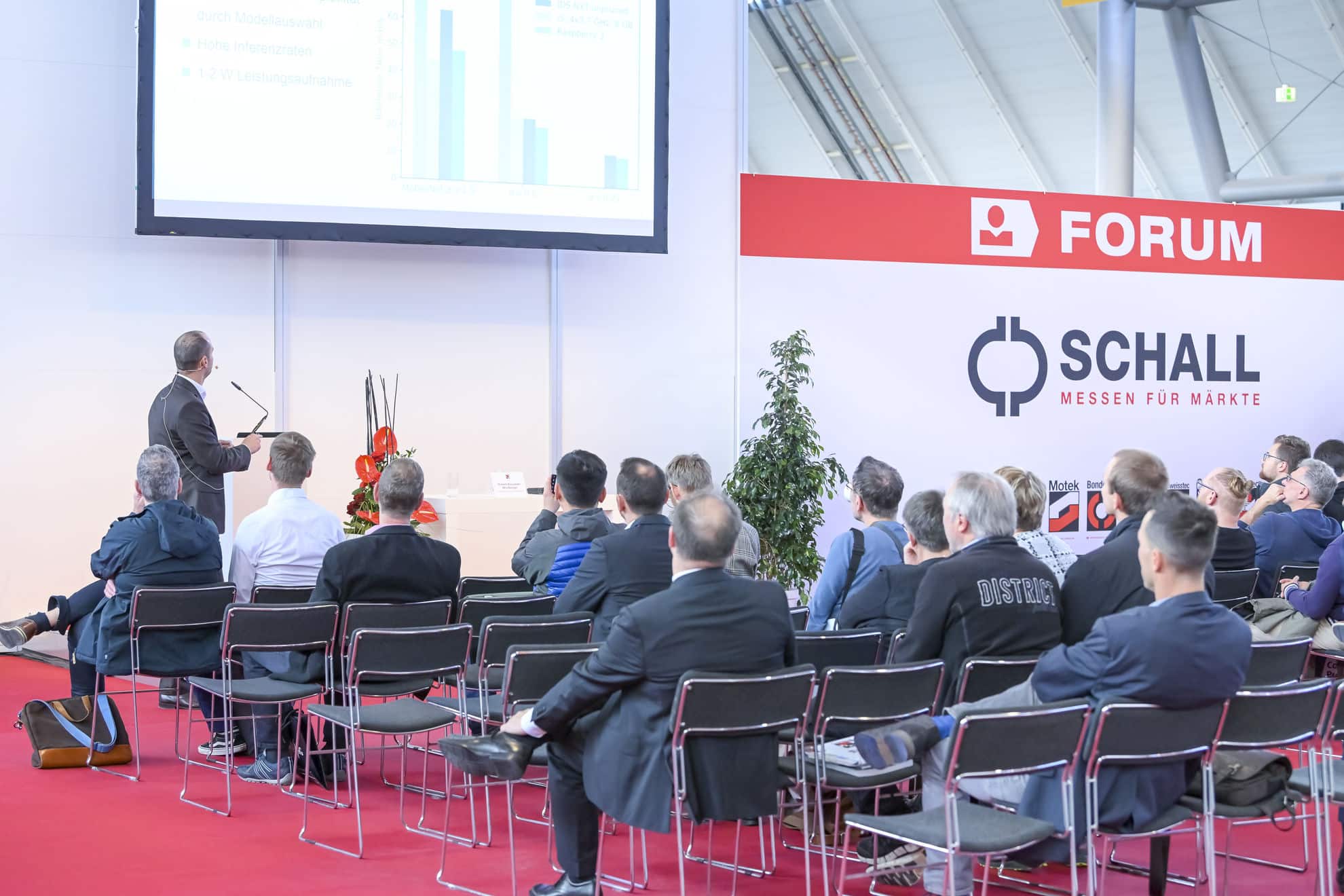 Exhibitor Forum
As an exhibitor, take the opportunity to present yourself to the Schweisstec trade audience with a presentation in the Exhibitor Forum or via webcast!
Registration via online ordering system